Supported by European Metropolises EUROCITIES The New European Standard on Green Smart Cities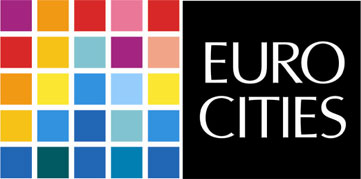 Key Performance Indicators for Green Smart Cities

The standard ETSI TS 103 463 describes the selection of indicators for assessing indicators on city level. Starting from the definition of a smart city, indicators have been selected that can function as Key Performance Indicators for tracking the progress towards city objectives.
The indicators for smart cities focus on monitoring the evolution of a city towards an even smarter city. The time component -"development over the years"- is an important feature.
The city indicators may be used to show to what extent overall policy goals have been reached, or are within reach. With a starting point in the smart city definition, and taking into account the wishes of cities and citizens with regard to smart city indicators, theindicators are arranged in an extended triple bottom line sustainability framework, including the themes people, planet, prosperity, governance and propagation, and completed with specific smart city indicators.
Under the main themes subthemes conforming to major policy ambitions have been identified. Under these subthemes in total 73 city indicators have been selected. The selection has been based on an inventory of 43 existing indicator frameworks for cities indicators.
The majority of the indicators in the ICT user selection have been derived from existing indicator frameworks.
New indicators have been suggested to fill gaps in existing frameworks.